Dive with SIGN SCUBA every day in the fantastic Similan National Park.
Our dive center is located in Bang Niang. We offer diving 4 activities called 4E which are included Day trips, Overnight, the full range of SDI / PADI courses, scuba equipment shop and environment activity like no other.
Book Now!
We offer the full range of SDI and PADI courses with certificated instructors.You can learn to dive for Entry Level, Advanced, Specialities and Professional.
Why diving with SignScuba?
Diving Similan
All the Similan Islands are surrounded by crystal clear shallow waters that harbor excites rock formations and spectacular coral reefs. The Islands are the perfect travel destination to dive.
Certificated Instructor
Our Divemasters and Instructors Certified who have years of experience diving around Similan so we know where or how it is best dived for you.
Safty Trip
You can enjoy your trip and learn your course without any concern. The safety is our concern and it is almost everything we work with.
Friendly
We strive for days in which our clients not only have had great dives but at the end of the day feel like they have made new friends in the crew.
There are a lot of options on the island but when you prefer quality, good ambiance and personal interest, I'd recommend you to go to Sign Scuba. The shop looks great, equipment was new and it is not that massive so it feels more personal. We liked it a lot.
Maria
The professionals at Sign Scuba are the best I've worked with. They are knowledgeable, friendly, attentive and operated as if their only concerns were my enjoyment and safety. Owners were very welcoming and have been in the business for a while. The guides and instructors were experts. I will definitely be returning to Sign Scuba. Thanks for all of your help
Mario
Sign Scuba is awesome! Everyone who works there is incredibly friendly and knowledgeable about diving, gear and the island. They are great instructors and a pleasure to dive with! We will use Sign Scuba for all our future Similan dive trips.
Ken
What are you waiting for?
Sign Scuba Similan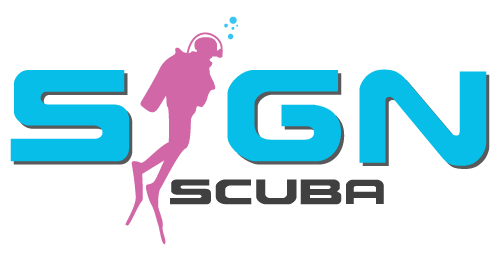 Ake  Andaman Dive Co., Ltd.
80 / 8 Moo 6 T. Khuk Khak, A. Takuapa, Phang Nga 82220 Thailand.
Tel / Fax :+ 66(0)76 410 855, +66 (0)76 410 855
Mobile :+ 66 (0)95 959 9419, +66 (0)81 894 8125